Digital Lending Best Practices to Increase Efficiency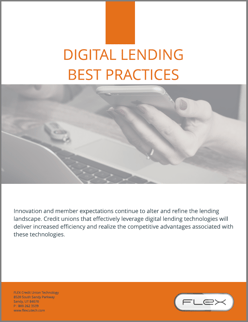 Innovation and member expectations continue to alter and refine the lending landscape. Credit unions that effectively leverage digital lending technologies will deliver increased efficiency and realize the competitive advantages associated with these technologies.
Download the Best Practice eGuide to receive 10 actionable insights aimed at boosting efficiency in your digital loan application process.