A New York credit union sparks loan growth using digital lending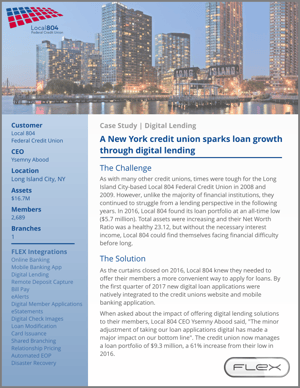 Learn how a Long Island City, NY based credit union grew their loan portfolio through the adoption of digital lending strategies.
Through this process the credit union increased their loan portfolio by 61% and improved their loan-to-share ratio from 50% to 78% in just over a year.
FLEX can help your credit union transition to a strategy that three out of four demographic groups indicated they prefer when polled on the borrowing process.