FLEX FICO® Score Open Access
FLEX and FICO have worked together to integrate FICO® Scores within the FLEX internet banking and mobile app product sets. This integration will strengthen member relationships along with increasing member education.
Download our eGuide to learn how you can compete with other consumer agencies who want to build a relationship with your members to offer their products and services. FICO® Score Open Access will help drive member loyalty, trust and satisfaction.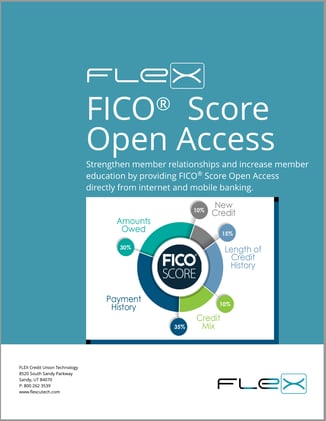 *FICO is a registered trademark of Fair Isaac Corporation in the United States and other countries.